Knutsford Business School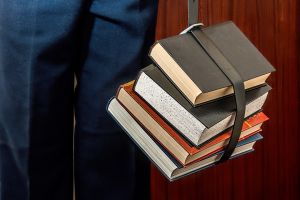 Knutsford Business School (KBS) provides well-rounded, thorough, rigorous and practical-oriented business
 and management degree programmes relevant
to national, continental and global development. Each programme curriculum covers a wide range of academic and professional disciplines that prepare students to meet the demands of a continually changing global economy. The programmes also deal with the complex human and technological dynamics that form the core of today's global business activity. Currently, the School offers Bachelor of Science degree in Business Administration with various specialisations.
The programme is designed for students who wish to build  scholarly professional career(s) in the field of business and management and work as: Entrepreneurs, General Managers/Administrators, Accountants, Financial Controllers, Marketers and Strategists, Bankers, Auditors, Business Analysts/Advisors/Consultants, Project Managers, Corporate Legal Advisors/Secretaries, Organisation leaders, HR Managers, Investment/Fund/Bank Managers, Stockbrokers, Public Servants, etc. in any national, multinational or global firm.
KBS' mission is to build capacities and to produce leading business graduates who are scholars as well as professionals. Its vision is to become a world class model Business School of excellence.
Departments and Programmes
 Department of Accounting and Finance:
BSc Business Administration Finance
BSc Business Administration Accounting
BCom ( Hons) Accounting and Finance with Computing
MPhil Accounting and Finance
MSc Accounting and Taxation
Department of HRM and Managerial Sciences;
BSc Business Administration HRM
Department of Marketing and Decisional Sciences;
BSc Business Administration Marketing
 PROGRAMME DETAILS
 Duration of Programmes;
Minimum of four (4) years and Maximum of six (6) years
Credits Required for Award of Degree
Based on the level of entry, the credits required for the award of first degree are as follows:
Level 100: A Maximum of 132 credits and a minimum of 120 credits.
Level 200: A Maximum of 102 credits with a minimum of 96 credits.
Level 300: A Maximum of 72 credits and a minimum of 60 credits
Knutsford Business School