Knutsford School of Science & Technology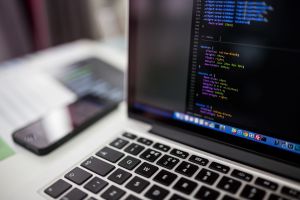 Today's world is driven by science and technology.
The Knutsford School of Science
 and
Technology (KSST) produces leading scientists
and technologists who are passionate in discovery and innovation.
Our BSc in Computer Science and BSc Information Technology degree programmes are well-rounded, thorough and rigorous designed to create discovery and innovation in the field of computer science and information Technology. Numerous benefits and opportunities exist for graduates of the programmes.
These include: opportunities for graduate studies, career building, personal development
and employment as: Software Engineers, Systems Analysts/Managers, Network Administrators/Managers, Database Communications Specialists/ Managers, Project Managers, Electronic Commerce Developers, Web Designers, Internet Professionals, etc.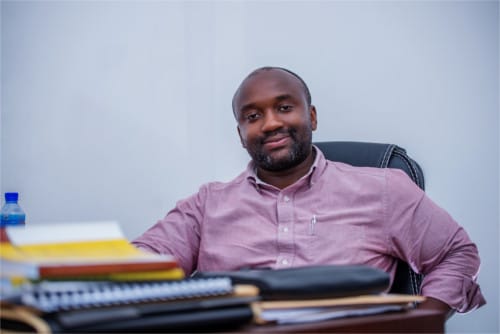 HEAD OF DEPARTMENT
Department of Computer Science and IT
BSc Computer Science
BSc Information Technology
Aims and Objectives;
The overall goal of the programme is to provide broad-based education to computer science students that will produce graduates equipped to apply best practices in software design, research and implementation to a wide range of software and computer systems in organizations.
In fulfilling this, the program is designed to:
Impart sound technical knowledge and skills to students on a range of computer science courses, thereby enabling them to develop the appropriate know-how in troubleshooting, designing and implementing software and computer systems, and
Develop entrepreneurial and basic business skills to enable students recognize opportunity and develop businesses to facilitate service delivery.
More specifically, the programme aims at developing technical competencies in the area of Software Design and Development, Databases and Database Management, Data Networks and Communication, IT Security, Entrepreneurship and IT Project Management.
The objectives of the programme are to train students who will be able to:
Demonstrate a sound understanding of the fundamental principles, theories and practices both in the computer industry and in the academic field.
Demonstrate high level of expertise in the use of computer hardware and software systems.
Demonstrate and understanding of the principles underlying the design and the performance of computer hardware and software.
Develop, test, document and maintain software and further evaluate computer applications.
Effectively communicate ideas, proposals and design to colleagues and to potential user
Product graduates who can function effectively as part of a project team involved in programming, system analysis and design, database, networking, web technology, multimedia and mobile applications.
Align the dynamic nature of digital technology (innovation) to businesses or organizations.
Recognize business opportunity that enables them to develop IT services for commercial gain. Pursue higher degrees in Computer Science and related areas.
Develop the requisite skills for undertaking research-based IT projects.
PROGRAMME DETAILS
i. Programme Duration
Minimum of four (4) years and Maximum of six (6) years
ii. Credits Required for Award of Degree
Based on the level of entry, the credits required for the award of first degree are as follows:
• Level 100: A Maximum of 132 credits and a minimum of 126 credits.
• Level 200: A Maximum of 114 credits with a minimum of 108 credits.
• Level 300: A Maximum of 84 credits with a minimum of 78 credits.
Knutsford School of Science & Technology