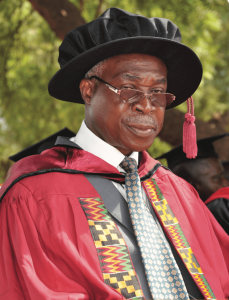 It is my pleasure to welcome you to Ghana and to Knutsford University College (Knutsford) for your studies. Ghana is a very peaceful and lovely country located west of the Sub-Saharan region of Africa.
Ghana is internationally noted for its lovely people, excellent leadership in the development of Africa, provision of high quality education and good governance among others. Similarly, Knutsford is a peaceful and lovely university college under the mentorship of the University of Ghana that provides unique and excellent education for the 21st century and beyond to students of the global community in particular, Ghana and Africa.
Knutsford education is designed to provide a holistic development of the mind, body and soul. It combines scholarly abilities with professional competence. It is expected that, irrespective of your chosen field of study, you will be well prepared both physically and mentally to competently solve societal problems and pursue developmental agenda that contribute towards the well-being, comfort and happiness of the individual and society. Also, I expect that following your successful graduation from Knutsford you will be able to serve humanity and the country with humility, honesty and integrity, always remembering to depend on the LORD for strength towards life's success. Although, we have provided human and material resources necessary for your education, we shall continue to improve upon these resources, structures and  programmes to help maintain national and international standards and excellence.
Once again, I welcome you with the proverbial Ghanaian 'akwaaba', ('you are warmly welcome'). While here, we entreat you to experience our rich cultural heritage, hospitality, and true academic and professional excellence.
God bless you.
Welcome.
Chancellor Douglas Akuamoah Boateng