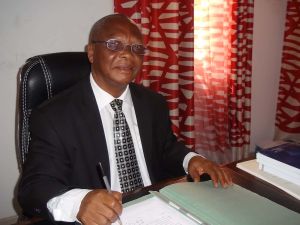 Welcome to Knutsford University College. We are one of Ghana's leading University Colleges and a place where free thinkers from all over the world converge to make a difference. We are proud of our local and international reputation for excellence in teaching, research and student satisfaction.
Knutsford University College is located in the heart of Accra's impressive East Legon. Established in 2007, Knutsford has earned an international reputation for the quality of its teaching and research over the past years. We are affiliated to the University of Ghana, Ghana's premier university. At Knutsford, you will earn a fully accredited degree with its associated international recognition.
Knutsford provides first-class university education to a growing number of students, especially in Africa, who aspire to excel, to lead and serve as responsible scholars, professionals and global citizens. Its programmes in business, science, technology, nursing, law, communications, economics, liberal arts and education are well tailored to meet the demands of industry and commerce both locally and internationally.
We place greater emphasis on the quality of academic work and general university experience. We pride ourselves in the quality of our teaching and curriculum content and our multicultural ethos. We provide excellent facilities to our students: cutting-edge technology, modern teaching spaces, small class sizes, and committed student learning support, backed by a dedicated and globally educated faculty.
We constantly strive to meet the unique challenges that face students in Ghana as they look to assume leadership roles in the region and across the world. Our well-prepared graduates are well equipped with vital communication skills and creative thinking abilities. They have deep practical knowledge in their chosen fields of study and the awareness of global perspectives. They are articulate and analytically-minded, with the confidence to take their place on the global stage.
It is my pleasure and privilege to welcome you to Knutsford University College. Our dedicated team of staff looks forward to supporting you in your exciting journey of learning and exploration.
Student Success is Supreme (SSS) to us at Knutsford.
Welcome.
President Prof. Anthony K. Ahiawodzi