Knutsford Signed an MOU with VMware
The Knutsford University College is the only Private University in Ghana selected to collaborate with the Virtual Machine ware (VMware) International Limited, Ireland, for the 'Train-The-Trainer' (TTT) Programme in Virtualization 'Cloud Computing'. A three-person delegation from the VMware International Limited led by Mr. Don Sullivan came to Knutsford University College, Accra – Ghana to sign the MOU on October 5, 2018. The Knutsford team was led by the Pro-Chancellor, John Kwamina Essell.
By this MOU, an IT Lecturer from Knutsford would be trained by VMware International to return to Knutsford and to retrain staff and students in VMware software. Knutsford University College would become a Training Centre for VMware in Ghana in addition to the University of Ghana, Legon. The main objective of the project is to equip students and other participants with the requisite IT skills to make them highly employable.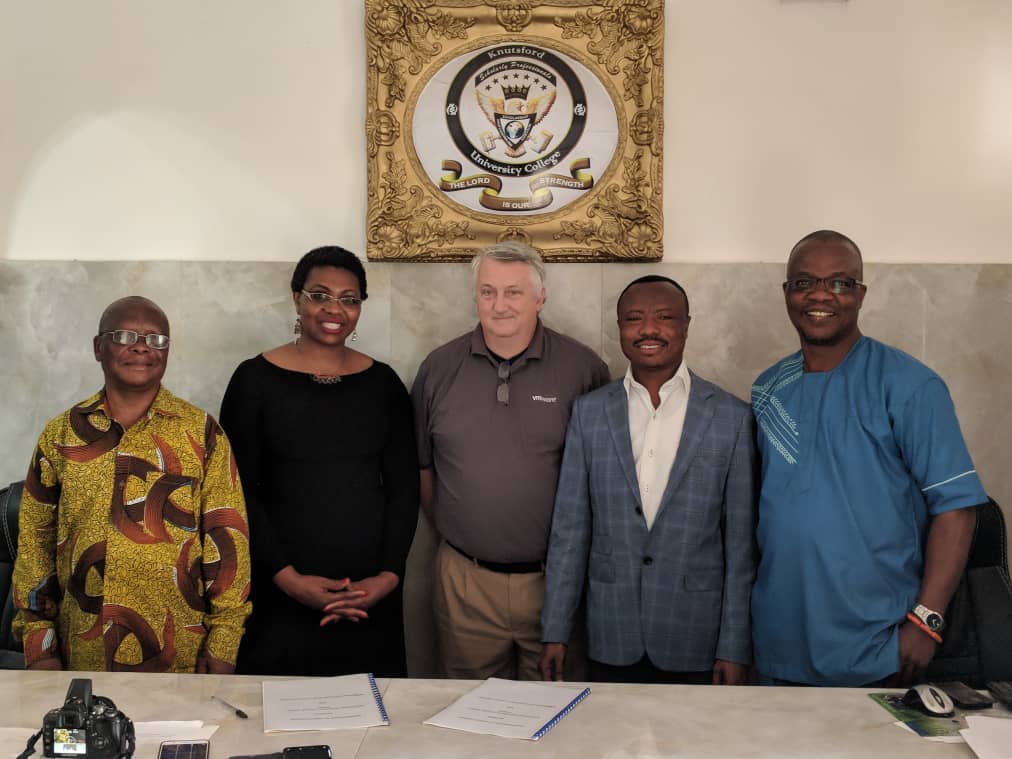 Members of VMware International Limited and Knutsford University College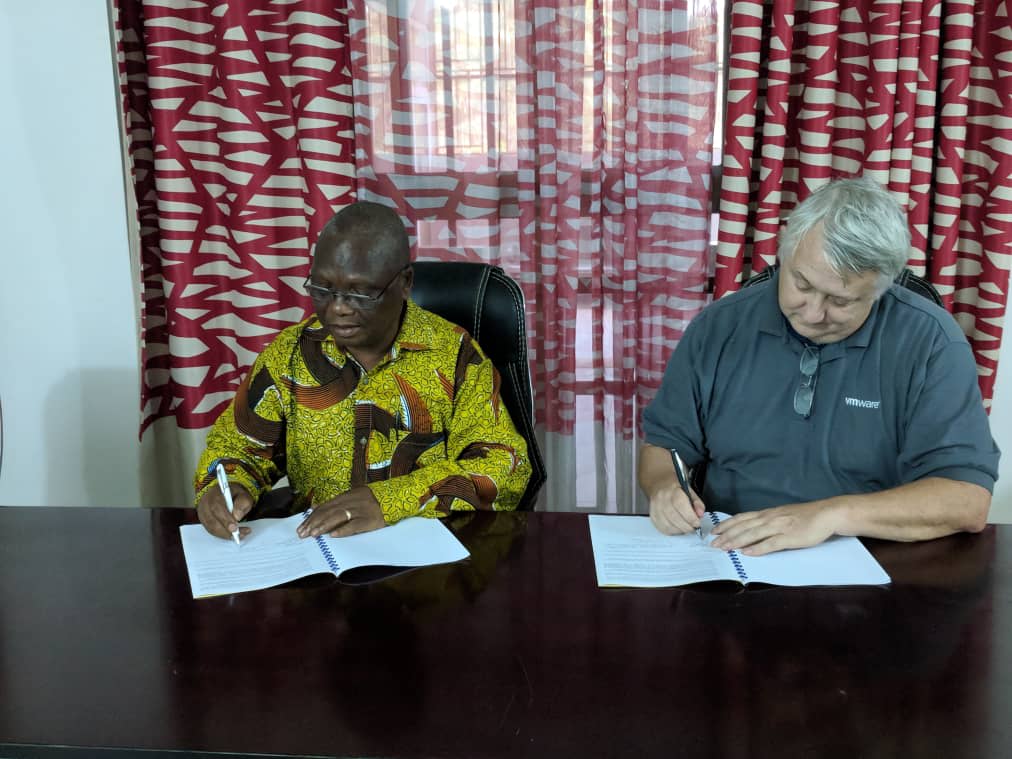 Mr. Don Sullivan signing the MOU on behalf of VMware International Limited, and Prof. Anthony K. Ahiawodzi also signing on behalf of the Knutsford University College.
Knutsford Signed an MOU with VMware