CHANCELLOR'S MESSAGE
Chancellor Douglas Akuamoah Boateng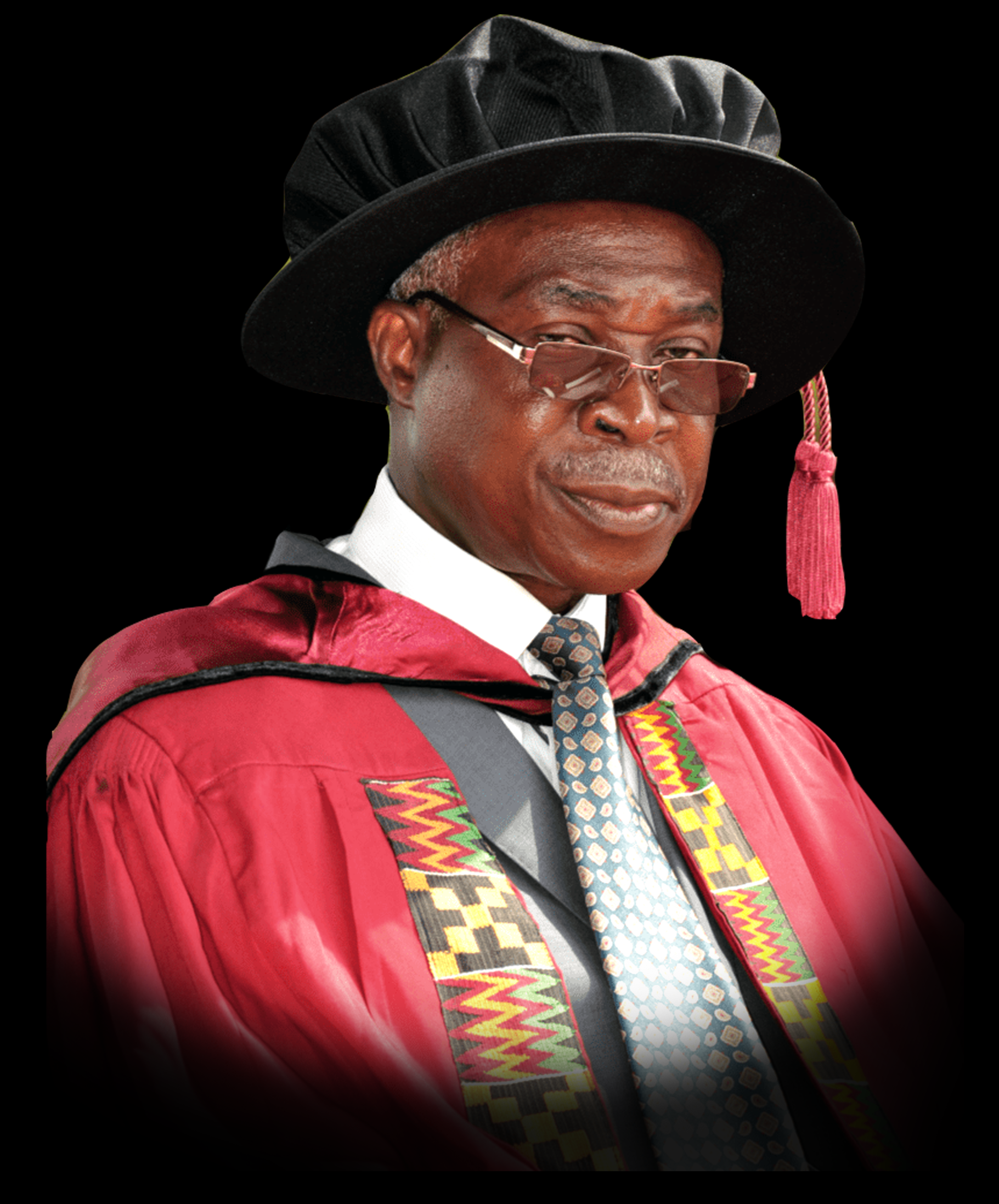 It is my pleasure to welcome you to Ghana and to Knutsford University College (Knutsford) for your studies. Ghana is a very peaceful and lovely country located west of the Sub-Saharan region of Africa.
Ghana is internationally noted for its lovely people, excellent leadership in the development of Africa, provision of high-quality education, and good governance among others. Similarly, Knutsford is a peaceful and lovely university college under the mentorship of the University of Ghana that provides a unique and excellent education for the 21st century and beyond to students of the global community, in particular, Ghana and Africa.
Knutsford education is designed to provide a holistic development of the mind, body, and soul. It combines scholarly abilities with professional competence. It is expected that irrespective of your chosen field of study, you will be well prepared both physically and mentally to competently solve societal problems and pursue developmental agenda that contribute towards the well-being, comfort, and happiness of the individual and society. Also, I expect that following your successful graduation from Knutsford you will be able to serve humanity and the country with humility, honesty, and integrity, always remembering to depend on the LORD for strength towards life's success. Although we have provided human and material resources necessary for your education, we shall continue to improve upon these resources, structures, and programmes to help maintain national and international standards and excellence.
Once again, I welcome you with the proverbial Ghanaian 'akwaaba', ('you are warmly welcome'). While here, we entreat you to experience our rich cultural heritage, hospitality, and true academic and professional excellence.
God bless you.
Welcome.
PRO–CHANCELLOR'S MESSAGE
Bishop John Kwamena Essel
You are warmly welcome to Knutsford University College.
Knutsford University College offers an academic experience second to none. It challenges the best and brightest faculty, staff, and students to do better. The University College has grown from strength to strength by the grace of the Almighty God. We have grown from an initial handful of students to a myriad of local and international students.
Knutsford is committed to making a positive impact on society and improving the human condition. To this end, the university has established strong links with industry and government – an area that will see further development. Academic work is therefore strengthened with the opportunity to tackle real-world challenges. It is pleasing to see so many of our alumni already taking on leadership roles in industry and government within Ghana and internationally.
In addition to a vibrant campus experience with excellent catering facilities, a gymnasium, and other sporting facilities, our strategic location at East Legon, offers numerous shopping and leisure opportunities within walking distances.
Knutsford is in a unique position to offer the very best in tertiary education that is possible within Africa and the region. It is an exciting place to work and study as we embrace and support staff and students as a community of scholars.
We hope you will visit, study or work with us soon!
God bless you.
Welcome.
CHAIRMAN'S MESSAGE
Prof. Paul Noble Buatsi
Prof. Paul N. Buatsi is the founder and Managing Consultant of Omega Strategic Resources Ltd., which works closely with African governments and the private sector to facilitate investment and market entry. He has extensive experience in the UK, USA, and Sub-Saharan Africa in product development, export policy, and strategy, educational policy, training to develop leaders of integrity and initiatives towards youth development. Paul also serves on several public and private sector boards with global impact and is closely associated with ECOWAS. He is currently responsible for more than US$ 2 Billion of turnkey deliveries.
He holds a BA (Hons) in Geography, an MBA (Marketing) from the University of Ghana and a Ph.D in Business Administration (Marketing/International Marketing) from Manchester Business School, University of Manchester, the UK. He is a Marketing and International Business Expert with extensive experience in academia, business, public policy and educational consulting; farming; marketing of African hardwoods and wood products; and the development and marketing of the creative arts.
PRESIDENT'S MESSAGE
Prof. Anthony K. Ahiawodzi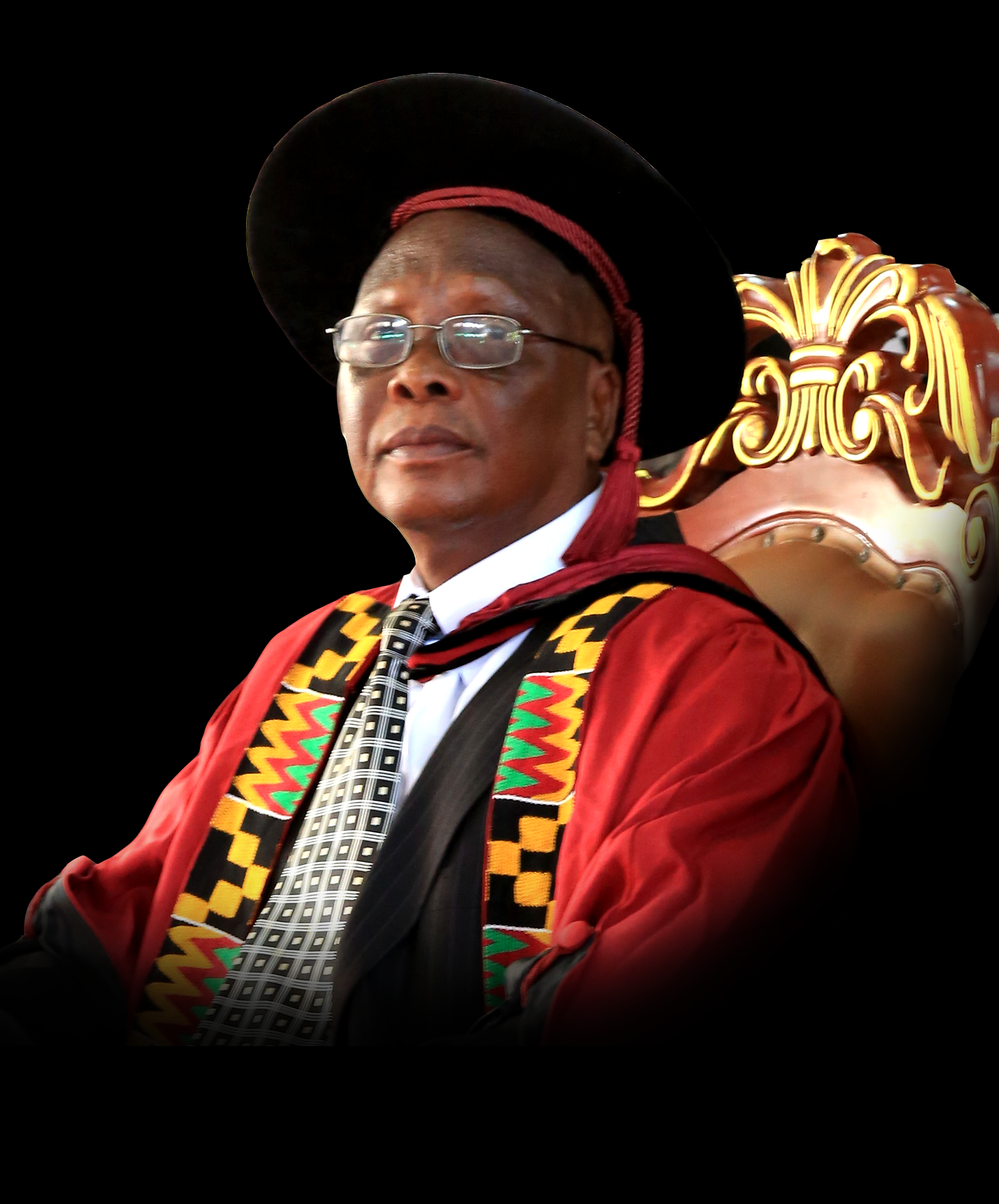 Welcome to Knutsford University College. We are one of Ghana's leading University Colleges and a place where free thinkers from all over the world converge to make a difference. We are proud of our local and international reputation for excellence in teaching, research, and student satisfaction.
Knutsford University College is located in the heart of Accra's impressive East Legon. Established in 2007, Knutsford has earned an international reputation for the quality of its teaching and research over the past years. We are affiliated to the University of Ghana, Ghana's premier university. At Knutsford, you will earn a fully accredited degree with its associated international recognition.
Knutsford provides first-class university education to a growing number of students, especially in Africa, who aspire to excel, to lead and serve as responsible scholars, professionals, and global citizens. Its programmes in business, science, technology, nursing, law, communications, economics, liberal arts, and education are well-tailored to meet the demands of industry and commerce both locally and internationally.
We place greater emphasis on the quality of academic work and general university experience. We pride ourselves in the quality of our teaching and curriculum content and our multicultural ethos. We provide excellent facilities to our students: cutting-edge technology, modern teaching spaces, small class sizes, and committed student learning support, backed by a dedicated and globally educated faculty.
We constantly strive to meet the unique challenges that face students in Ghana as they look to assume leadership roles in the region and across the world. Our well-prepared graduates are well equipped with vital communication skills and creative thinking abilities. They have deep practical knowledge in their chosen fields of study and an awareness of global perspectives. They are articulate and analytically-minded, with the confidence to take their place on the global stage.
It is my pleasure and privilege to welcome you to Knutsford University College. Our dedicated team of staff looks forward to supporting you in your exciting journey of learning and exploration.
Student Success is Supreme (SSS) to us at Knutsford.
Welcome.